14400 Randall Ave.
Fontana
,
CA
92335
United States
Welcome to the 2020 Leadership Academy!
Virtual Event
Early Bird Registration Deadline: Friday, August 14, 2020
September 17-18 & 24-25, 2020
Presented by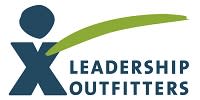 Organizations have always needed effective leadership. But, in today's virtual environment the need is more important than ever. Leaders don't always come from the outside, in fact, some of the best CEOs often rise through the ranks, building their leadership skill as they go.
The CTA Leadership Academy was designed to provide the next generation of leaders with the skills needed to become the best leaders possible and to prepare them to serve their companies, communities, the industry, and their association in a more effective manner.
The Leadership Academy is for:
Individuals identified as future senior corporate executives
Existing managers
Strong entry level managers
Individuals identified as potential future leaders
The program, offered through a virtual meeting platform, offers the latest practical tools and techniques that will help participants unlock their leadership potential. Rising leaders are given the opportunity to learn, grow, and further develop their personal and professional leadership "tool box." These skills and strategies provide them with increased confidence and self-assurance that enable them to enhance their leadership capability, not only in their organization, but in all aspects of life.
The program is open to CTA members only and it is limited to 25 participants to ensure that everyone has a meaningful and substantial experience.
Admission to the program will be made on a first come, first served basis.
---
Program Schedule
Wednesday, September 16
4-5pm
"Virtual Happy Hour" Kick-Off Event
Theme: Everything but the Kitchen Sink! Come up with a cocktail/mocktail using your leftover cocktail/mocktail ingredients and be prepared to "share" your creative concoction!
Thursday, September 17
10am-12pm
Leadership at All Levels
Leading High-Performance Teams
Friday, September 18
10am-12pm
Leadership Triple Whammy: Communication, Change, Conflict
Thursday, September 24
10am-12pm
Motivating and Recognizing Your Co-Workers
Strengths-Based Leadership

Friday, September 25
10am-12pm
Strengths-Based Strategic Thinking
The Tone of Leadership: Leading in Anxious Times
GRADUATION!!!

For more information please contact CTA at membership@caltrux.org or (916) 373-3500

---
CANCELLATION POLICY: Cancellations made within 3 business days prior to the seminar will be subject to a $100 cancellation fee to cover cost of materials. THERE WILL BE NO REFUNDS FOR NO-SHOWS.