COVID-19 Illness Prevention Guide & Training Manual
2/23/2021 - 2/28/2021
Description
CTA Member Only Exclusive Benefit!
COVID-19 Regulation Now in Effect:
CTA Guide & Training Manual Can Help Your Business Comply
Provided by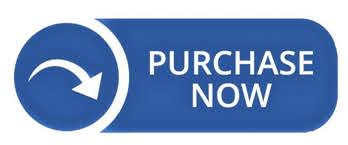 Recently the California Occupational Safety and Health Board approved new revisions to the COVID-19 Prevention Emergency Temporary Standards that closely align with CDC and California Department of Public Health guidelines to relax mask usage and social distancing requirements for vaccinated individuals.
The COVID-19 Prevention Emergency Rule requires, among other things, employers to implement and maintain a written COVID-19 Prevention Program, provide unvaccinated employees with N95 respirators, and offer COVID-19 testing at no cost to unvaccinated employees (during working hours).
CTA partnered with PCS Safety Inc. to develop a COVID-19 Prevention Program designed specifically for the trucking industry to assist our members in complying with recently revised Cal/OSHA regulations and CDC and Department of Public Health safety recommendations for the transportation sector.
This comprehensive and customizable program, which has been recently updated with the Cal/OSHA June 2021 revisions to ensure compliance with the requirement that employers implement a written COVID-19 Prevention Program, has the forms, signage, training materials and information your business needs to implement your own COVID-19 Prevention Program. Protect your business, employees and customers
---
About PCS
We are a team of passionate professionals that live and breathe workplace safety every day. Our ultimate goal each day is to provide a safe work environment for every worker and to return each employee home and uninjured. PCS Safety Inc "PCS" partners with like-minded businesses that share a similar passion and who seek to take work safety to the next level.
Our proven service delivery is customized for every client as we understand that each business is unique in service and culture. Our core services include: Mock OSHA review, safety compliance program review, risk mitigation review, loss control evaluation, safety training, investigations, OSHA citation review and defense, safety personnel staffing and recruitment.
California Trucking Association
4148 East Commerce Way



Sacramento

,

CA

95834