Sacramento Seminar: How to do a Proper 90 day/DOT "Annual" Inspection
California Trucking Association

Friday, March 29, 2019 (8:00 AM - 4:00 PM)
Instructor: Wesley B. Curtis Jr. and Tim Huegel of Commercial Truck Consulting, LLC
How to do a proper 90 day/DOT "Annual" Inspection
Date: Friday March 29, 2018 Location: California Trucking Association
4148 E Commerce Way
Time: 8:00 a.m. to 4:00 p.m. Sacramento, CA 95834
Cost: $449 per person for CTA Members
$549 per person for Non-Members
For a person or person's that want to supply straight truck and truck tractor and trailer for class, please call Wes Curtis at 541-761-8619 for information and possible class discount.
Books: Required for this class. CVSA "Out of Service" handbook. (Students please purchase and bring to class.)
CVSA "Out of Service" handbook Click Here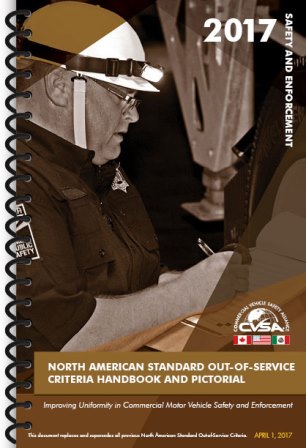 This class will teach students the proper paperwork that must be maintained for the required inspections. Review inspector/brake inspector qualifications. Provide Hands on Training to prepare for doing a proper 90 day/DOT Annual inspection.
All training dates and locations are subject to change. Classes require a minimum of 8 students to sign up or the class maybe subject to cancellation.
Cancellation Policy: Cancellations made by a student within 10 days of a seminar is subject to a $25 cancellation fee per person. THERE WILL BE NO REFUNDS MADE FOR NO-SHOWS. Fees for classes must be paid in full at time of registration with a credit card.
If you would like more information before registering, contact Marcia Woolworth at 916.373.3540 or marciaw@caltrux.org.
Note: Need training for multiple employees? We'll come to you! Call Wes Curtis at 541-761-8619 for information, pricing and availability.
Event Contact:
Marcia Woolworth
Contact Organization:
California Trucking Association