WEBINAR: Heavy-duty Fuel Cell Electric Trucks in California-and Beyond Presented by the California Fuel Cell Partnership
Tuesday, November 30, 2021 (12:00 PM - 1:00 PM) (PST)
Description
Heavy-duty Fuel Cell Electric Trucks in California-and Beyond Presented by the California Fuel Cell Partnership
CTA Member Only Exclusive Benefit!
Tuesday, November 30, 2021
12-1pm
REGISTER HERE TO RECEIVE GoToWebinar INFORMATION
The California Fuel Cell Partnership, a public-private partnership, released "Fuel Cell Electric Trucks: A Vision for Freight Movement in California and Beyond," that envisions 70,000 class 8 trucks supported by 200 heavy-duty hydrogen truck fueling stations by 2035. CaFCP and its members recently began discussions for the next step-the development of an implementation road map for California and the Western US.
Read more at www.CaFCP.org/TruckVision
---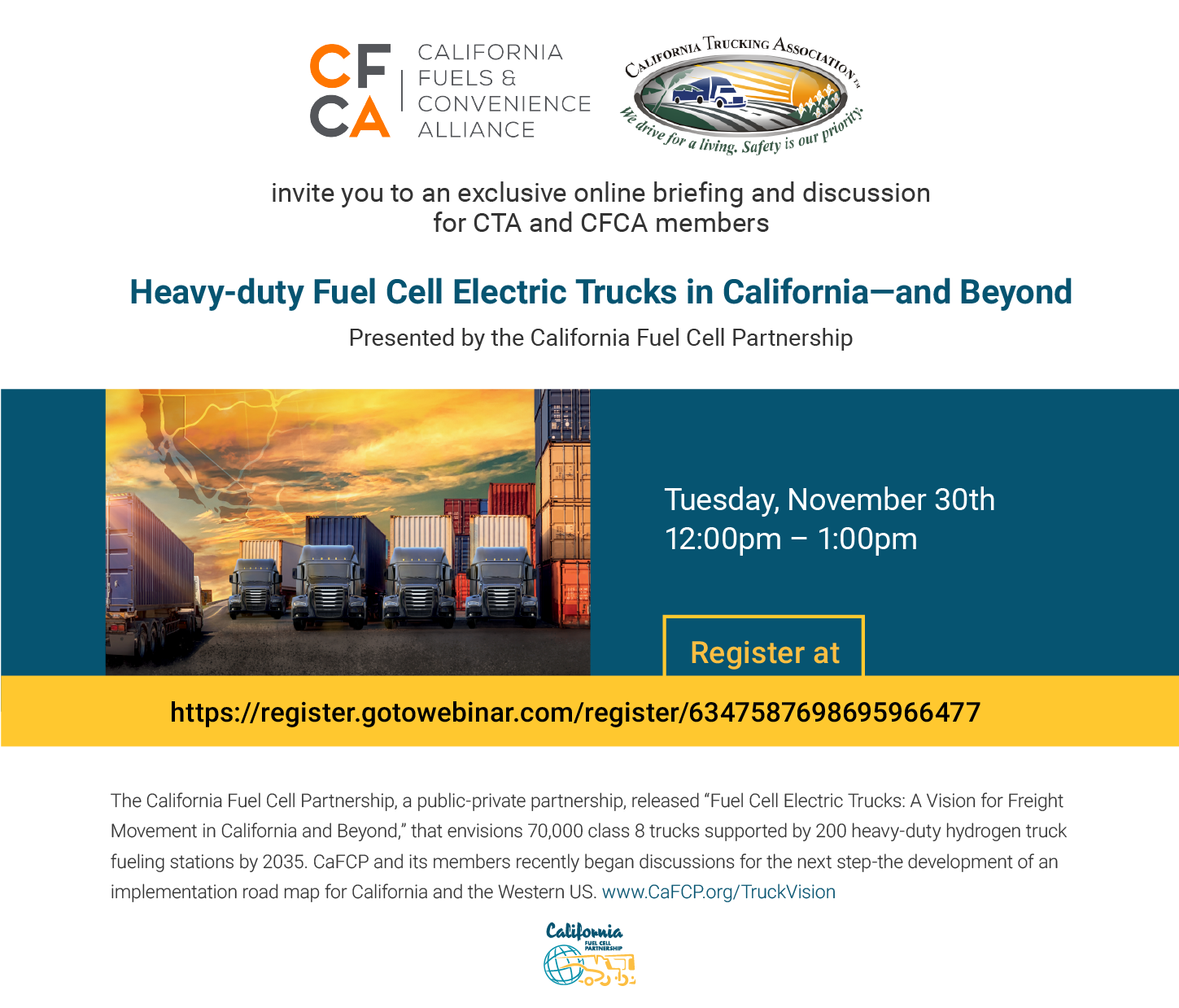 Tuesday, November 30, 2021 (12:00 PM - 1:00 PM) (PST)